About the Collection
Stop the clock with SIROT™, a new, luxurious & exclusive skincare line with groundbreaking Transformative Glass Technology™.

The story begins with famed hand-model Ellen Sirot, who one day noticed her hands were starting to show signs of aging. Obviously alarmed considering her vocation, she set out on a mission to find the ultimate anti-aging hand cream. Much to her disappointment, nothing on the market seemed to work. Thus began Ellen's epic journey of taking matters literally into her own hands to create the ultimate in luxurious and powerful anti-aging products for the hands, face, eyes and body.

Ellen Sirot's formula is created with the latest advances in anti-aging skin care, Transformative Glass Technology, which helps your skin absorb moisture quickly to plump it and flatten the appearance of wrinkles. Combined with other elements to help your body create collagen and elastin, the effect of SIROT™ makes your skin appear smooth like glass.

After teaming up with a renowned chemist, Ellen developed a full line of anti-aging products for face, body and hands that not only does she swear by, but are also dermatologically tested, cruelty-free and free from parabens, sulfates, petroleum/petrolatum, mineral oil, ethanol, phthalates and artificial colors.

Committed to easy, quick and effective solutions, SIROT will change the look and feel of your skin and make you fall in love with your skincare routine.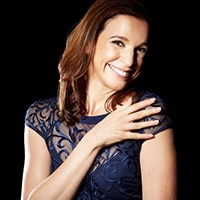 About the Guest
Ellen Sirot is a world-famous supermodel whose face you probably won't recognize. Starring in thousands of ads and helping brands score millions of sales, you've very likely seen her hands on everything from diapers to hand creams, jewelry and more.

As the No. 1 supermodel of hands for more than two decades, it was imperative she keep them flawless. Ellen was alarmed when she started noticing the beginning stages of aging and quite literally, took matters into her own hands.


Ellen loves empowering and representing to women around the world with her anti-aging products.