About the Collection
Give your body a boost with SeroVital. Clinically validated and backed by fifteen patents, SeroVital is a line of breakthrough products featuring a dietary supplement that uses a proprietary blend of amino acids and plant extracts to help support the production of the body's own human growth hormone. HGH helps support your body's normal process of collagen and elastin production, boosting your feelings of vitality.

SeroVital
Give your body a boost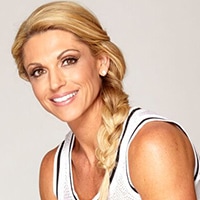 About the Guest
Reality television personality and personal trainer Kim Lyons has a passion for health and wellness. Her journey began with conquering her own weight struggles and a desire to prepare for a fitness competition. With over 17 years of expertise in the field and a degree in Human Development, her positive attitude has inspired people around the world to discover a strong, proud and accomplished new self.