About the Collection
Serious Skincare was founded over two decades ago by Jennifer Flavin-Stallone to address acne and problematic skin. It has since evolved into the premiere skincare and beauty brand with a full line of science-based products that address a myriad of skincare and cosmetic issues. By using potent quantities of high-end, anti-aging ingredients, acne fighting acids and skin softening moisturizers, Serious Skincare provides innovative, highly effective and targeted treatments for women and men.

Serious Skincare
For whatever skin you're in
About the Experts


About Jennifer Flavin-Stallone
In her early 20s Jennifer Flavin-Stallone was modeling and battling acne – nothing worked, until she heard about a little skincare company in California called Serious Skincare. It worked miracles on her acne issues and so she joined forces with founder, Lisa Stock, to bring Serious Skincare to home shopping 25 years ago and help develop it into one of the largest online beauty brands. As Jennifer's skincare needs have evolved, so has the brand. She has been a driving force behind the innovative products released by Serious Skincare over the years, the most recent being the debut of TAKE2, a product line developed specifically for age 50+ skin.
About Cecilia Stock
Cecilia Stock is the daughter of co-founder Lesa Stock, and the inspiration for Serious Skincare's very first product. Since then, Cecilia has become an accomplished acne and anti-aging specialist and esthetician, working with clients around the world. Her greatest accomplishment is helping acne clients achieve greater self-confidence.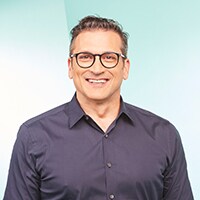 About John Pinocci
John Pinocci has nearly 4 decades of retail experience, with heavy focus on beauty and fragrance categories. In 1994, he helped launch Serious Skincare to national TV retailing and went on to join the company officially in 1996, working with Jennifer to grow Serious Skincare into a beauty powerhouse. Known to many customers as "Serious John," he's typically behind the scenes and the voice of the service and support center.