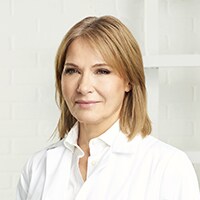 House of Caspara
Turn your daily skincare routine into a ritual of renewal with House of Caspara by ISOMERS. Historically only available to a select few, ISOMERS is combining the benefits of Ayurveda medicine and the bathing customs of the Hammam baths with modern techniques to create a line of luxurious bath and body products like none other. Take a journey into the past to unlock your skin's true radiance. With House of Caspara, by ISOMERS.
About Manuela Marcheggiani
Manuela Marcheggiani has a passion for sharing her knowledge and love of the science behind skincare. As ISOMERS Skincare, CEO and co-founder, Manuela boasts 25 years of education, innovation, formulation, and insight in the industry. The proud recipient of more than 16 prestigious awards for her work, Manuela is driven to create results-based skincare that's the best in its class.