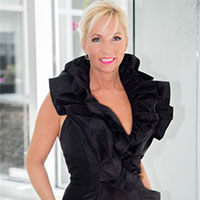 About the Expert
Nikki Oden is a lover of beauty and fashion who demands the best ingredients and performance from all things she puts in or on her body. Frustrated with typical spa experiences and with the ineffective beauty products she purchased, she left her career in corporate America to create a better spa experience and a higher quality beauty product.
About the Collection
Hickey Lipstick raises the bar on many fronts including refillable beauty. Their chic lipstick refills give you choices and make a beautiful statement on their own. Choose from Gold, Silver, Matte Black and White or own all of them and mix and match the cases, lids and ribbons. Wear it as a necklace, tie it to your purse with the ribbons or your jeans for a more casual look.