About the Collection
Protect your treasures with WOLF - a maker of luxury jewelry and watch storage cases for more than 180 years. Established in 1834, WOLF has perfected its craft over five generations, offering discerning men and women impeccable craftsmanship, the finest materials and the latest innovations. The family-owned company leads the industry with upscale watch boxes, patented watch winders and beautiful, yet functional jewelry boxes.

Discover a new trove for your treasures with WOLF.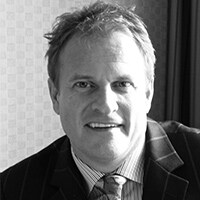 About the Guest
CEO and owner Simon P. Wolf represents the fifth generation of fine watch and jewelry storage designers at WOLF. Responsible for steering and evolving the brand in the United States and Canada, Simon proudly continues the legacy of the family business, offering consumers luxurious and innovative solutions to storing your most precious heirlooms and designs.