ABOUT THE COLLECTION
A name synonymous with elegance and luxury, Waterford was founded in 1783 by George and William Penrose in the ancient Viking city of Waterford. From the start, the principle that has guided the company for more than 200 years is simple: handcraft crystal "as fine as any in Europe...in the most elegant style."
The Penrose family knew the secret to mixing just the right minerals and glass to produce crystal with beautiful and mysterious qualities. When tapped, it sang sweetly. When touched, it felt warm and soft. The magnificent pieces crafted in Waterford's early period set the standards now recognized as the hallmarks of Waterford Crystal.
Today, Waterford is the world's top producer of fine crystal, and continues to be the brand of choice for the most elegant of table settings and luxury lifestyle accoutrement.
The Classic Collection
Bring centuries of tradition into your home with Waterford Crystal - a luxurious collection of traditional and contemporary tabletop items from one of Europe's most iconic brands. Handcrafted in Europe using high-quality crystal, each Waterford piece will add elegance and prestige to your home.
Marquis by Waterford
Discover attainable luxuries from Marquis by Waterford - an exquisite collection of traditional and contemporary tabletop items for your home. Built upon centuries of tradition, Waterford's most affordable collection contains designs crafted from crystal and Crystalline, a premium glass construction offering the same weight and clarity of lead crystal.
House of Waterford
Add a breathtaking, ageless elegance to any room with Waterford's premier collection - House of Waterford. Built upon centuries of tradition, House of Waterford offers meticulously and superbly crafted fine crystal from Ireland. Every piece in the collection exudes exquisite quality and a luxurious aesthetic reminiscent of the designs admired in the most renowned museums.
ABOUT THE GUESTS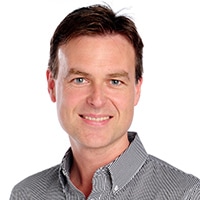 Tom Brennan - Waterford Crystal Spokesperson & Master Artisan
Tom Brennan was born to be a Waterford artisan. Like his father, he was raised in Waterford City, Ireland where he dreamed of continuing his family's legacy of fine crystal craftsmanship. Beginning with a simple apprenticeship in 1986, Tom moved through the ranks to become both master artisan and brand ambassador.

Today, Tom is honored to educate and inspire Waterford consumers, and has the privilege of serving as spokesperson for the prestigious Waterford Crystal Times Square Ball ‒ a global icon viewed by millions each New Year.

From master craftsman to brand ambassador, Tom's journey is a reflection of his unrivaled passion for Irish heritage, his hometown and Waterford Crystal.