About the Collection
Bin it to win it! Storable Solutions is your one-stop space-saving shop. Join guest Helen Cameron as she presents first-to-market products that are designed to make your home life easier, especially in the kitchen. Forget overcrowded counters and cupboards; Storage Solutions offers collapsible food containers, colanders and strainers. Even better, you'll find electric food sealers, nesting bowls and cookware, cutlery holders, folding carts and shelving units for a full kitchen makeover.

Best of all, Storable Solutions can only be found at ShopHQ.

Storable Solutions

Your one-stop space-saving shop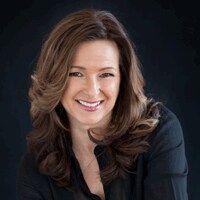 About the Guest
As a self-proclaimed lifestyle genie, Helen Cameron has been with ShopHQ for over four years and has presented for innovative kitchen products from several nationally-recognized brands. She is also the guest host for Storable Solutions.