About the Collection
At the age of nine, Salvatore Ferragamo made his first pair of shoes for his sister's confirmation. Salvatore found his calling and he pursued his passion. His creative and scientific approach to style let to new shoe innovations such as the wedge and cage heel. After his passing in 1960, his family kept the Ferragamo company going strong and expanded it into a luxury goods empire with bags, eyewear, accessories, watches, ready to wear clothing and fragrances.
Watches
Add premier quality to your timepiece collection with Salvatore Ferragamo, a world renowned luxury brand. Fusing tasteful Italian design and exacting Swiss craftsmanship, each timepiece demonstrates the highest level of standards. With an exquisite offering of designs for gentlemen and ladies, each will delight with details of the highest quality, including sapphire crystals, supple genuine leather straps, and stainless steel cases and bracelets. Experience the quality and prestige of Salvatore Ferragamo, loved by collectors and connoisseurs alike.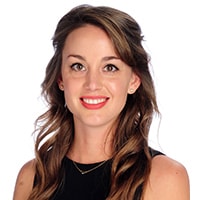 About the Guest
As a representative of prestige timepieces, Netanya knows luxury goods. She uses her keen eye for quality and fashion to showcase the brands' masterful blends of design and craftsmanship.
Fragrances
Staying in step with the latest in fashion, the Ferragamo brand expanded its collection to the world of fragrance. First in line was Salvatore Ferragamo for women launched in 1998, and in 2001 Ferragamo Parfums was established. Currently there are almost thirty fragrances for men and women, offering a new take on style and sophistication.