About the Collection
Rarely understated and always glamorous, Roberto Cavalli's eponymous label is universally renowned for its exotic prints and unapologetic luxury. Roberto Cavalli specializes in fabrics that feature exotic, colorful and bold prints, drawing heavily from animals and nature. His handbag line offers a meticulous attention to detail and uncompromising sophistication and individuality. Each handbag is constructed from high-end materials that balance creativity, artisanal craftsmanship and the Mediterranean spirit, drawing from Roberto Cavalli's Florentine heritage. Flaunt your fierce fashion sense, unapologetically, with Robert Cavalli handbags. 

Roberto Cavalli
Unapologetic luxury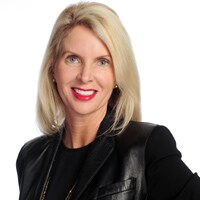 About the Guest
Maria Delgado brings more than 30 years of experience, having first appeared as a watch specialist. In addition to television appearances, Maria leveraged her passion for fashion and luxury through collaborations with multiple fine jewelry manufacturers. Outside of work, Maria is active in philanthropic endeavors and enjoys golf, scuba diving, skiing and other outdoor activities in addition to being a wife and mother of two children.