About the Collection
Founded in 2002, French Bull is the brainchild of Jackie Shapiro who saw an acute lack of personality and pizzazz in home and lifestyle products. Taking inspiration from the world around her, she began her quest to, not only fill a void in the market, but fill the void in peoples' lives.

With energetic, vibrant designs ranging from home, electronics, pets, travel and more, French Bull's iconic look and signature style embody the heart of a bon vivant with a look like rock-n-roll sounds.

Always in motion, Jackie continues to express her vision through new products that celebrate "the everyday" - a colorful reminder to always Live VIVID.

French Bulldog
Live Vivid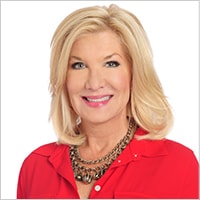 About the Guest
Jackie Shapiro is a vividist- born to spruce. A bon vivant with a rock-n-roll aesthetic, she's never met a blank surface she didn't like because she sees them as art waiting to happen. A graffiti artist and doodler determined to redraw the world, Jackie choses every product, design and color as serves as the engine that drives French Bull.
Ann Sutmar's career has always been focused on creating the best experience for customers. For more than 25 years she has been working hard to establish her own company to deliver innovative sales, service and product training programs to a variety of retail and television clients. Ann also enjoys representing her clients as their commercial and infomercial talent.