About the Collection
Kick up your heels in style with Musse & Cloud Footwear - a free-spirited footwear collection designed in Valencia, Spain.
Inspired by art, travel and adventure, this exceptional and creative footwear collection is designed for free, adventurous and romantic spirits. Musse & Cloud offers a wide array of styles from cut-out ankle boots and trendy loafers to fringe sandals. Attention to detail is key with this line, which includes a number of fashion elements like embroidery, fringe, crochet and suede. Made for those who determine their own destinies, Musse & Cloud keeps footwear casual and relaxed while staying on the cutting edge of fashion.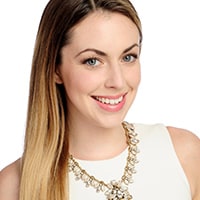 About the Guest
Maia Powell's signature style has been honed over the years thanks to a robust career in fashion marketing in front of and behind the camera. Her passion for fashion is evident in everything does, but most especially when she's championing brands she believes in.