About the Guest
Elena Russo's experience in the entertainment and education industry spans over 15 years. Russo has worked on both sides of the camera and has represented national consumer brands with an extensive background in the international fashion industry serving as a spokeswoman for national skin care companies. Elena now is bringing her entertainment experience as a brand ambassador for Mineral Hygienics, as she has been an active user of the brand for years.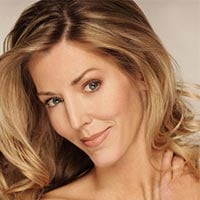 About the Collection
Mineral Hygienics started out by conducting extensive research to create a skin-friendly line of acne products that delivered powerful results without harsh side effects. Through their research they discovered that problematic skin was not a result of the skin itself but rather the makeup being used on the skin. With this new found research, Mineral Hygienics turned their focus to creating the perfect makeup that not only left your skin looking flawless but was also good for your skin as well. Since the beginning, purity has been the driving force behind the brand's promise to deliver makeup the everyday woman can trust. "What you see is what you get," Mineral Hygienics is dedicated to honest products not only backed by solid research but input from dermatologists, and other skin experts.