About the Collection:
Matísse Footwear and Coconuts by Matisse offer high-quality, eye-catching boots and shoes with the perfect blend of beauty, utility and comfort.
Matísse boots and shoes are individual works of art, crafted from the finest materials and painstakingly detailed by skilled artisans. From the vivid color of a tropical flower to the intricate pattern of a mosaic, the unique designs of Matísse compliment the season's hottest fashions, while always keeping comfort in mind.
The Coconuts by Matisse collection offers the fashionable style of Matísse Footwear at an exceptional value. Each distinct Coconuts by Matísse look is created using unique details, including animal-prints, beaded embellishments and canvas.
Whether you're searching for a classic tall leather boot or an embellished thong sandal, Matísse and Coconuts by Matisse offer styles for every taste, occasion and season.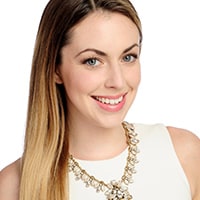 About the Guest
Maia Powell developed her precise sense of style through her fashion marketing experience in front of and behind the camera. Passionate about designer brands and beautifully crafted footwear, Maia knows all the tricks of her trade.