About the Collection
Radiate the confidence, elegance and glamour of Hollywood with Marc Bouwer Unlimited - a timeless yet trendy collection showcasing the styles of a fashion designer who boasts an A-list celebrity clientele. Featuring body-conscious separates with a variety of unexpected details and quality fabrics, his line combines classic Hollywood with the allure of today's Red Carpet scene.
Guaranteed to make you look and feel like a knockout, the Marc Bouwer collection includes polished and stylish jackets, versatile knits, and dazzling dresses. Each piece exudes Marc's personal touch for styles that are trendy and truly wearable. Feel runway-ready and make a star-studded fashion statement with Marc Bouwer Unlimited.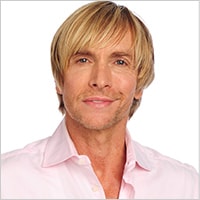 About the Guest
Marc Bouwer is a renowned, New York City-based fashion designer who has crafted beautiful, flattering fashions for some of the biggest names in show business. Before launching his own label, Marc apprenticed at the legendary Halston fashion house. Coming to EVINE Live to share his refined vision and aesthetic, this sought-after spokesperson within the entertainment industry is our newest go-to advisor on fashion.