About the Expert
Luseta Beauty was founded in Los Angeles, California in 2011 with the mission to deliver superior salon quality hair products and enjoyable brand experience at a reasonable price. Luseta Beauty is crafted with all natural ingredients, free of sulfates and parabens. A firm believer in social responsibilities, Luseta Beauty does not support animal testing and uses all biodegradable and recyclable materials in packaging.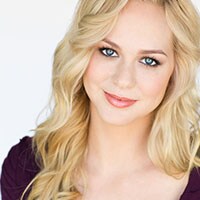 About the Collection
Ashyln Henson is the brand ambassador for Luseta Haircare. While pursuing a career as an actress, she worked at tradeshows and events to then discover Luseta Beauty. Instantly falling in love with the product, she values honesty, integrity and excellence above all else and the Luseta brand stands for just that. 7 years of representing the brand she knows that Luseta delivers premium quality at prices that other brands just can't compete with, and advocates that products have kept her hair in great condition with enduring all of the styling that her career demands.