To help you understand how the product line fits together, Click here for ISOMERS' Stages of Aging.
About the Collection
Your skin is unique. And, over time, your skin can face some tough challenges: environmental, seasonal, and genetic. To fight the good fight, your skincare needs to respond accordingly, unlocking your skin's true potential. Backed by decades of scientific research led by scientist and co-founder Manuela Marcheggiani, ISOMERS Skincare has a targeted solution for every skin concern.
The original ISOMERS client, scientist, and beauty innovator Manuela Marcheggiani and her team of cosmetic scientists are committed to innovating, testing, and developing formulas that focus on prevention, correction, and protection. Manuela knows your skin is unique, and that's why ISOMERS helps to give your skin what it needs, identify and address areas of concern, and combat everyday stressors to help maintain a resilient, radiant, and glowing complexion.
Because they're direct from Manuela's lab, you can trust that every ISOMERS product is produced to ensure the highest quality and value, with Manuela personally overseeing every aspect. Learn the science of beauty from a leading expert in the field and develop your own unique routine using a trusted leader, backed by science.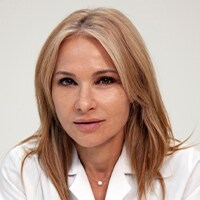 About the Guest
As the CEO and Co-founder of ISOMERS, Manuela Marcheggiani puts an emphasis on her love and passion for the chemistry behind skincare beauty. She relishes opportunities where she can spread her knowledge on the subject in ways that truly empower people to make the best possible decisions for their skin. With over 30 years of experience, Manuela has been something of a trailblazer in this industry, she has been recognized with more than 16 prestigious awards for her innovative work. Manuela and her talented team of cosmetic scientists use their expertise to bring you anti-aging skincare solutions that turn back the clock, target your specific concerns and leave your skin looking and feeling beautifully healthy.
"From the beginning, we wanted to tear down the barriers between ourselves - the inventors of these products - and our customers," says Manuela. "In addition to providing super-effective, top-quality products, we wanted the chance to explain the science behind each formula - make it accessible. And we wanted to explode a few beauty myths along the way."-Manuela Marcheggiani