About Invicta
Innovation. That single word characterizes Invicta perfectly. No other watch company brings more exciting new styles to market faster than Invicta. With a flair for the bold, Invicta designs transcend the obvious into a world of endless possibilities.
Invicta is always one step ahead of the competition, leading the way with timepieces and features that go far beyond the mere tracking of time and date. Smart style, meticulous detail and superior craftsmanship define every Invicta watch. With a wide range of styles and prices, Invicta luxury watches are within reach for every consumer.
Invicta was originally founded in 1837 with the belief that high quality, luxury timepieces and affordable pricing did not have to be mutually exclusive. After recognizing a need in the modern market, Invicta CEO Eyal Lalo reintroduced the brand in 1991. By staying true to its 150- year-old originating principle, Invicta has since become an innovative leader praised by industry experts, valued by savvy consumers, and adored by discerning collectors.
For FAQs regarding Invicta's warranty click here.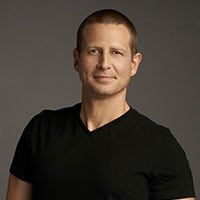 About the Experts

Justin Zimmer:
Justin began his ShopHQ career fresh out of college. Working in various departments throughout the network, he learned the ins and outs of the business, becoming an on-air personality and watch expert in the process.

Ryan Johnson:
With a love for watches and adventure, Ryan personifies the passion and spirit of the Invicta Watch Group. His fascination with watches began at the age of eight when he received a pocket watch from his grandfather and developed into an on-camera career here on ShopHQ.