About the Collection
Own your free-spirited style with Indigo Thread Co.™ - an exclusive, casual and carefree fashion collection. Created for the arty and adventurous, this line offers a variety of comfortably feminine looks in colorful prints, eclectic patterns and easy to care for fabrics designed to help you add your signature flair to every outfit.
It's easy being breezy with Indigo Thread Co.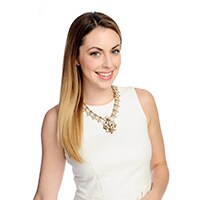 About the Guest
As a fashion expert and travel blogger, Maia Powell draws inspiration from the exotic destinations and unique boutiques she visits. Ever the free-spirited fashionista, she is always looking for easy, eclectic ways to look boho chic on the go. Since 2015, she has been the go-to gal for free-spirited fashion. She believes fashion is the ultimate form of self-expression and her mission is to help every woman find her inner artist.