About the Collection
Discover Indigo Moon, an ShopHQ exclusive jacket brand that proves style never wanes. Inspired by beauty from all around the world, every Indigo Moon piece is engineered with the highest standards of artistry and eye for detail. Indigo Moon pieces tell a unique story that celebrate your inner beauty. Adorn yourself in embroidery, tapestry designs, plush velvet, patchwork, metallics, contrasting colors and beading. Indigo Moon believes that when it comes to self-expression, nothing is off-limits. Each style is available in one unique colorway and, you can opt for various lengths and closure types for a more custom fit. Your Indigo Moon jacket doubles as a collector piece; a work of art that is a simultaneous blend of vintage-inspired and high-end contemporary.

Indigo Moon
Style never wanes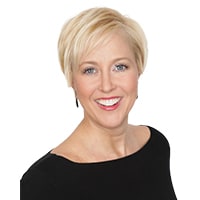 About the Guest
Bethel Borgeson is a marketing and sales veteran, having years of experience in front of the camera and large groups. Her friends describe her as adventuresome, vibrant, outgoing and enthusiastic. In her own words: "I'm passionate about traveling, exploring new destinations and cultures and appreciating the fashion wherever I go. I absolutely love Indigo Moon's style. That 'wow' topper gets me noticed!" Bethel is married and a proud mother of three.