About the Collection
Discover one of the world's most iconic Italian luxury brands with Gucci – a prestigious collection of Swiss made watches, fine jewelry and luxury eyewear embodying the high fashion, Italian style and traditional craftsmanship for which Gucci is known. Founded in Florence, Italy in 1921, Gucci has been a destination for the world's most discerning men and women, representing an inimitable combination of opulence, high artisanry and contemporary glamour. Experience the prestige, heritage and quality of Gucci luxury timepieces, fine jewelry and eyewear.

Gucci
Live luxuriously
About the Guest
Erin Clarkson is a luxury watch and jewelry expert with more than a decade of product management experience. A global traveler who has sourced watches from all over the world, Erin brings her unique perspective to ShopHQ as she presents Gucci luxury timepieces and fine jewelry.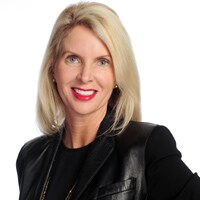 Our current guest host for Gucci luxury sunglasses, Maria Delgado brings more than 30 years of experience in the luxury accessories category. In addition to her television appearances, she has leveraged her passion for fashion and luxury through collaborations with multiple fine jewelry manufacturers. Outside of work, Maria is active in philanthropic endeavors and enjoys golf, scuba diving, skiing and other outdoor activities in addition to being a wife and mother of two children.