About the Collection
Feel great about amazing style with jewelry from Gemporia. Founder Steve Bennett created Gemporia as a way to bring beautiful, high-quality gemstone jewelry to digital customers while lifting the veil on the entire gemstone industry. By forging strong relationships with mines and jewelers around the world, Gemporia is able to be first to market with new gemstones at an incredible value to their customers. This groundbreaking approach has solidified them as a true leader in the gemstone industry while also allowing them to educate shoppers. Each brilliantly cut Gemporia stone is meticulously set in either sterling silver or 14 karat gold and showcased in one of their clean, modern designs. Beyond providing customers with great value, their unique business model helps improve the lives of mine workers and their communities so you can feel great about looking amazing.

Gemporia
Pretty. Amazing.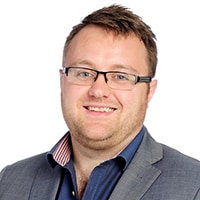 About the Guest
Gemstone investor Jake Thompson travels the globe sourcing quality gemstones and forging relationships with mining and cutting communities all over the world. By utilizing this unique network, Jake is able to acquire parcels of rare gemstones and the latest discoveries before most are even aware they exist at a fraction of the price. Focusing on this direct mine to market approach, the value offered to collectors from these parcels is revolutionizing the gemstone jewelry landscape.