About the Collection
Discover the unstoppable style of Fig & Vine, available exclusively at ShopHQ. This couture collection offers incredible versatility and comfort while providing a lavish look built around bold prints, flowing silhouettes, and volume pieces with beautiful embellishments and intricate embroidery. Whether you are power shopping with the girls or being whisked away for the weekend, let Fig & Vine showcase your sophistication and keep you looking as unstoppable as you feel.

Fig & Vine
Unstoppable style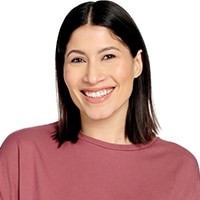 About the Guest
On top of being a hair and makeup artist, Janae Moore holds a BA in International Business Management with a Minor in Spanish from the University of St. Thomas in Minnesota. She's also been a fashion and beauty model at ShopHQ for over 8 years! Janae uses her business background and style savvy to promote ShopHQ's fun, flowing, resort-ready fashion brand, Fig & Vine.