About the Collection
Established in 1991, Elan has become synonymous with elegance and luxury. Designed with an international edge and made to help you feel confident and comfortable, each piece features a flattering silhouette and relaxed fit. Perfect for the woman on the go, Elan has mastered the balance between style and comfort, so you never have to choose between looking good and feeling good.
About the Guest
Noemie Neft is the Co-owner of ELAN. With 18+ years of experience, she currently leads the design team and heads the international and domestic production teams.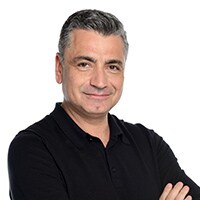 About the Guest
Elan Savir is the founder and principal designer for the Elan brand. As an avid traveler, he is inspired to continually evolve the brand with the latest global trends. Building relationships is of paramount importance to Elan. His eagerness to help people grow, whether that be a client or an employee, has helped him make lasting connections that have propelled the Elan brand for over 25 successful years.