About the Collection
For over 50 years, Durango has provided high-quality, Western-inspired footwear for men and women who want to bring fun, edgy, trend-right style to their wardrobe.
Since the brand's humble beginnings in the 1960s, Durango has evolved to offer a wide array of designs. Expanding the look of the traditional cowgirl and cowboy boot, Durango now caters to a larger, more fashion-conscious clientele. With fun details, such as American flags and snake-embossed prints, Durango transforms the iconic western look that has been worn for centuries.
Whether you are seeking a classic boot or moccasin, Durango footwear is crafted using quality materials like full-grain leather and cushioned insoles you can see and feel.
Kick up your heels with Durango.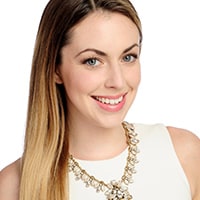 About the Guest
Maia Powell honed her signature style over the years thanks to a robust career in fashion marketing both in front of and behind the camera. Her passion for fashion is evident in everything she does, but most especially when she's championing brands she believes in.