About the Collection
With a passion for clean, natural ingredients and an eye for beautiful decor, Blue Stallion Farm brings you into their tropical world with scents you'll adore and designs you'll covet.

Welcome to the Farm. The farmhouse kitchen is where it all began. A hub of culinary, floral, and artistic creativity, founder, Gany and her family have been creating nourishing recipes, dreaming up scents, and designing their dream home for years. It's where Blue Stallion came to life and where the plan was hatched to bring that world to you.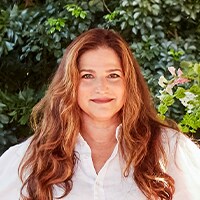 About the Expert
A trained chef, a mother of four, a designer with a talent for creating welcoming, almost dream-like spaces, Gany is the love and life force behind Blue Stallion Farm. A belief that moments of self-care and beauty are key to a happier life, Gany pours that energy into everything she creates. From luxurious skincare to prints and patterns inspired by the tropical farm she calls home. She cannot wait to share a slice of Blue Stallion with everyone.