About the Collection
Discover your best, most supple, radiant and youthful-looking self with Active Argan. Developed to unlock argan oil's true potential, Active Argan is a revolutionary, age-defying, head-to-toe beauty collection featuring the world's first, patent Activated Argan Complex. Made at one of Italy's most prestigious and innovative cosmetics laboratories, Active Argan is available exclusively at ShopHQ.
Rich in vitamins, anti-oxidants and other anti-aging properties, argan oil has been used for centuries for its naturally nurturing abilities. Combining it with advanced dermatological technology, Active Argan preserves the oil's properties while allowing it to work harder and longer. The secret is the Activated Argan Complex, a proprietary technology that combines ozone, medical-grade oxygen and 100% pure, organic and cold-pressed argan oil to boost skin hydration and improve elasticity.
Anti-age gracefully with the power of Active Argan.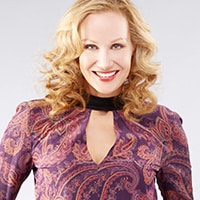 About the Guest
Mother, author, beauty expert, make-up artist and FORD model Morgen Schick leverages her 30 years in the industry to present beauty products in a way that's entertaining, educational and inspiring. Morgen has appeared on Entertainment Tonight, The View, Katie Couric, Rachael Ray, The Wendy Williams Show and E! as a makeover expert and believes that "every day you look in the mirror, your image should get better and better." Morgen was inspired to work with the laboratories behind the newest beauty innovation, Active Argan, because she discovered the secret to great looking skin is the combination of centuries-old rejuvenating argan oil combined with modern, breakthrough technology.